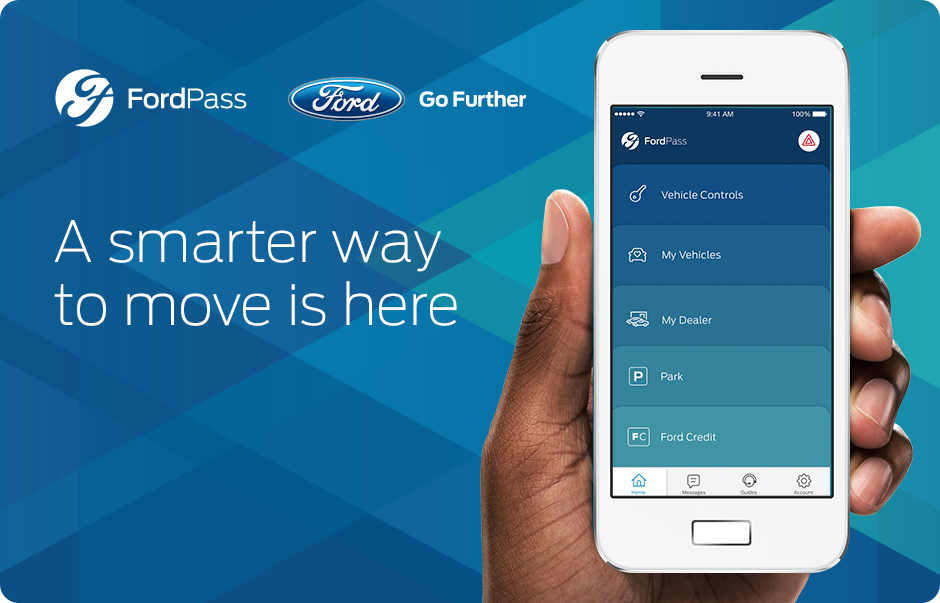 ​
See What You Can Do With FordPass
FordPass is an all-new digital platform that will change the way automakers and consumers interact.  Ford is now offering FordPass as a way for customers to go further than they ever thought possible. Ford released FordPass as a way to bring customers innovative mobility services. The app is available for both iOS and Android and will offer customers a range of mobility services including: allowing them to remotely control their vehicle, easily find parking and set their preferred Ford dealer.
FordPass: Dealer Communication
FordPass members who own Ford vehicles easily can connect with their preferred dealers to schedule maintenance and service appointment or to review their Ford Credit vehicle account.
Click to call access
Link to easier service appointment scheduling (SMARTT)
Link to dealership website and inventory
Link to "How to videos"
View dealership hours and available services
View maintenance schedule, service history and recall information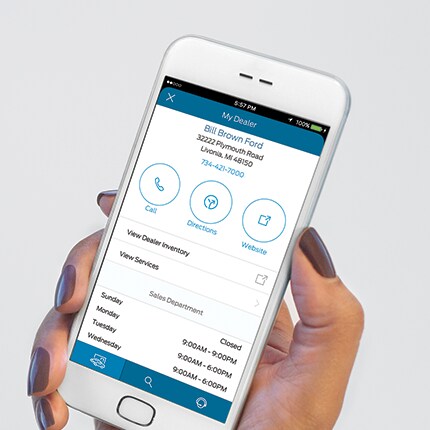 FordPass: Vehicle Controls
With FordPass you can access your vehicle information and service history in one convenient spot. Plus, with a SYNC. Connect-equipped vehicle, you can use FordPass to check your fuel level and approximate mileage.
Members who own Ford vehicles equipped with SYNC Connect can use FordPass to access vehicle features such as remote start; lock and unlock; fuel, oil and battery levels and tire pressure readings.
FordPass lets you connect to your vehicle like never before. With a 2017 Escape or 2017 Fusion equipped with optional SYNC Connect3 , you can unlock and start your vehicle or check your fuel level with just a tap. Plus, have your vehicle ready to go when you are by scheduling it to start automatically.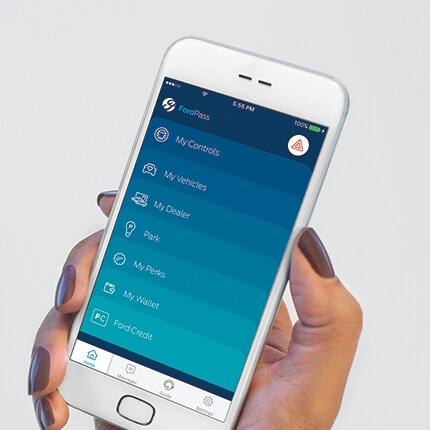 FordPass: Easily Find Parking
Ford has officially partnered with ParkWiz to bring easy parking options to FordPass users. With this partnership, FordPass users will be able to find and reserve parking before even heading out on the road. Users can search specific areas and venues to choose and reserve parking, either now or in the future. Parking options can be filtered by price and distance so that users can find the best parking option for their needs. After a spot is chosen, users can pin the spot so that they can easily navigate back to it after their event.
Ford partnering with ParkWhiz to help drivers find and pay for advance parking more easily, and with FlightCar to help consumers share and borrow; FordPay makes it easy to pay for mobility expenses.
Park + Pay - Members can now find parking ahead of time, reserve it and pay for it with FordPay. Payment for parking is conveniently and securely paid for through the FordPass app.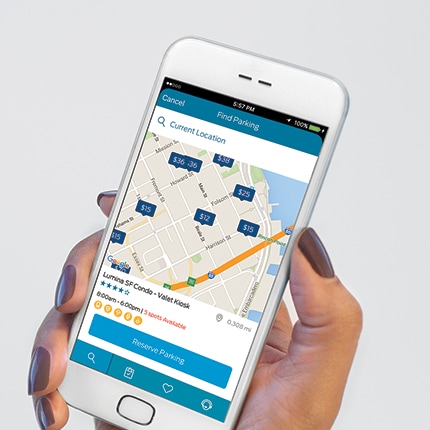 FordPass: Enrollment
After you have downloaded the FordPass app through either the Google Play or App store, users can create an account. FordPass Memberships are available to everyone and registration is easy! To create an account, users will need to input some basic information and your preferred credit card information for in-app purchases. The app will ask members to create a pin to keep all in-app activities secure. iPhone users will also be given the option to use Touch ID.
Users will also be able to set their preferred dealer which will give them access to the following:
Download the FordPass app.
Create an Account or log in.
Create a PIN.
Select your dealership as the "Preferred Dealer" on the app.
Now you can easily schedule service, see service hours, and click directly to their website.
Receive Vehicle Health Alerts about your vehicle's powertrain, brakes and suspension.
Dealership Hours and Available Services
See maintenance schedule, service history and recall information.