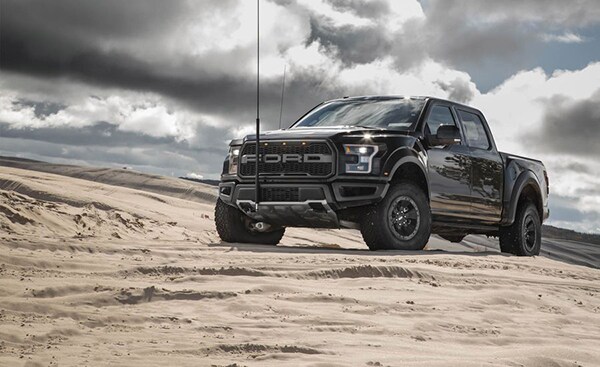 Avid Ford F-150 fan and Chastang Ford Sales Consultant Justin Norris reviews one of the most highly awarded trucks in the industry, and explores why the Ford F-150 is so enduring.
Q: The Ford F-150 has a long heritage and it's been called the #1 truck in Texas. What is it about this truck that makes it so successful?
A: The most important element I consider when assessing the Ford F-150 against similar vehicles is the technology. Every year, Ford has made new technological strides. Sometimes, it seems other brands are content to deliver the same truck year in and year out. Ford, however, is constantly innovating. I've seen people order pizzas from their truck. It's the technology that really sets Ford apart from anything else in the industry.
Q: Who is the ideal customer for an F-150?
A: Whether you have business or personal needs, whether you're a first-time buyer or college student, a Ford F-150 will work for you.
If you're a daily driver, you can select a regular two-door cab. If you need more backspace, the super cab and the full four-door cab are available. If you want a simple, sturdy vehicle for a work job, the F-150 is resilient. If you want something extremely nice, something you're proud to drive, Ford offers the height of luxury as well.
And, again, I come back to the technology, where you get all kinds of features at a low starting price. It makes the Ford F-150 ideal to any kind of buyer.
Q: What is unique about Ford compared to other brands?
A: Ford's conscientiousness, as a brand, truly came to the fore during Hurricane Harvey, when the Ford Motor Company did its utmost to take care of both customers and dealers.
Some other major manufacturers threw out a $1,000 flood rebate here, $1,000 there, but Ford sold their trucks at more inexpensive rates than any brand in existence at the time. That was inspiring to see. Not only did Ford take care of the customers, they took care of the dealers. I wear the logo on my shirt everyday, and I'm proud to represent Ford and Chastang.
It was our city that was affected, really the whole southern half of Texas, and we were able to provide extensive help and care for our neighbors.
We're here to help. If you'd like to to test drive a new 2018 Ford F-150 or to learn more about current incentives, don't hesitate to
contact us
.