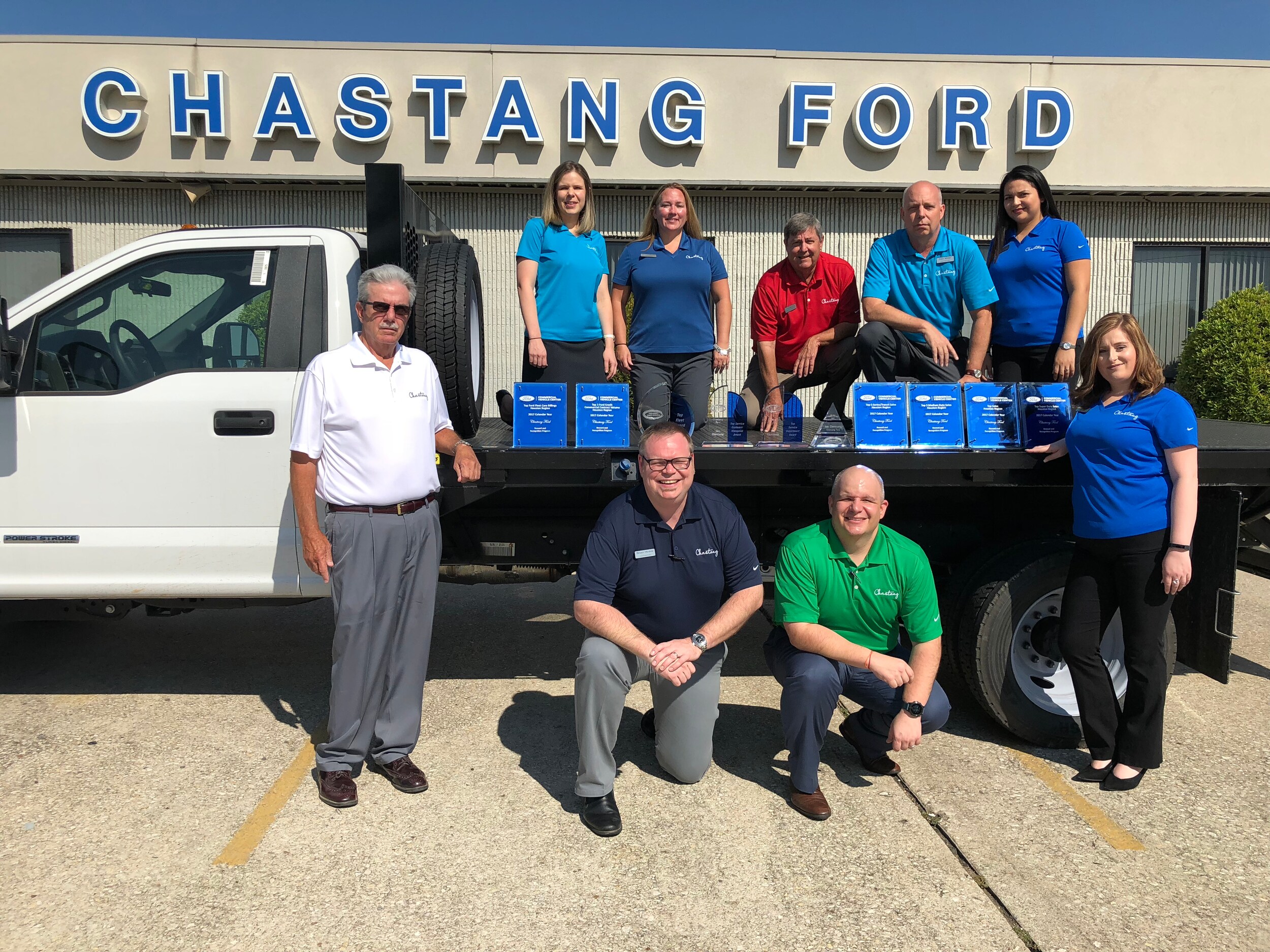 In the dealership business, the months of July and August are our awards season, though we still tend to wear our polo shirts rather than designer gowns. At Chastang Auto Group, these awards are incredible meaningful to us because they signify that our employees have achieved the highest level of customer satisfaction and loyalty, and they affirm our belief that Chastang Ford is the best place to by a Ford car, truck, or van in Houston.
In July, Ford Motor Company and Ford Credit executives joined us at the dealership for an awards luncheon, where Chastang received a (literal) truckload of accolades and honors. Ford Credit recognized Chastang Ford with their highest honor as a Partners in Quality winner. The Partners in Quality award was created in 1993 and is awarded to less than 4 percent of Ford Dealers each year. This is the fifth time Chastang has earned the Partners in Quality distinction, which earns us the rating of "Masters."
Ford Credit also named us a Top 3 Ford Credit Commercial Contract Volume, and our service team was recognized for being the Top Ford Fleet Care Billing Dealer in the Houston region. We were named a Top Rated Dealer by Car Gurus for 2018, and we also received four Ford Minority Dealer Association Awards: the Top Sales Consumer Viewpoint Award, Top Service Consumer Viewpoint Award, Top Service Department Award, and Top Fleet Dealer Award.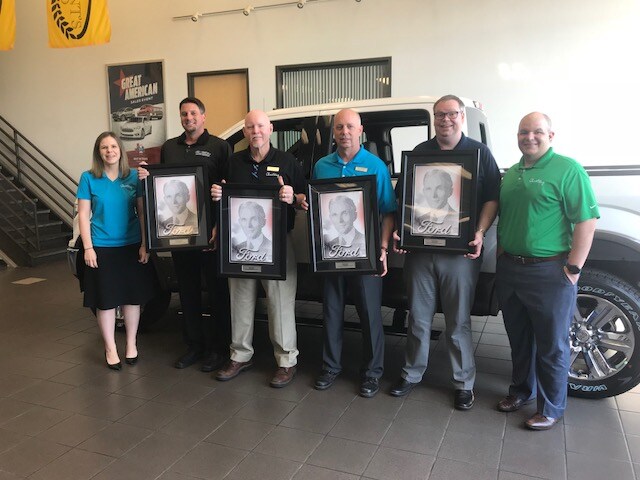 We started August with a bang as well by celebrating five employees at our monthly kickoff meeting. Business Manager Randy Wooldridge, Commercial Account Manager Brian Hinkle, VP of Sales Dan Miller, Parts Manager John Smith and Service Manager Kamron McNulty were all named 2017 Ford Employee Excellence Dealership Employee Award winners, recognized for their outstanding performance in sales and customer satisfaction.
Finally, the Commercial Vehicle Center of the Ford Motor Company presented Chastang Ford with a quartet of Vehicle Sales Awards. For 2017, Chastang was recognized for being in the Top 3 of Medium Duty Sales for the Houston region, and was the top dealership in E-Series/Transit Sales and Super Duty Sales for the Houston region. The biggest honor of the day was when Chastang was named the winner of the Top Sales Houston Region Award.
"It's great to be recognized by these organizations for the hard work and success that our employees have achieved in the past year, but the true reward is knowing that we are providing the best possible experience for our customers," said Chastang Auto Group COO Patrick Chastang.